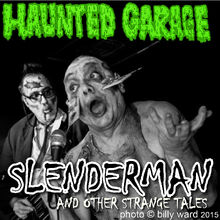 Haunted Garage is a horror punk/heavy metal band from Los Angeles, California formed in 1985. Fronted by B-movie actor Dukey Flyswatter, the band is known for their campy science fiction and horror movie-inspired songs and elaborately bloody and prop-filled stage shows.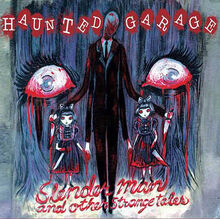 The original incarnation of Haunted Garage lasted from 1985 to 1993, with several one-off reunions featuring varying line-ups occurring afterwards. As of 2013, a new version of the band is currently active with Flyswatter as the only remaining original member.
Haunted Garage has since released an album in 2016 titled Slenderman And Other Stranges Tales, which also features a song simply titles "Slenderman"